We're pleased to have received so many calls and emails inquiring about the Power Box and it's availability. While this product won design awards back in January 2011 at the International Consumer Electronic Show, extensive testing led us to develop more than five additional prototypes with additional features like a world socket with 100 – 220 volt compatibility. Our engineers and design team have been hard at work coming up with a cost-effective, portable charging solution that can be operated hands free for an extended period of time.
A design has finally been approved for production and we're pleased release a few images of the final prototype design. (Note: the world socket is not featured in these images.)
Capable of generating 20 watts of electricity at 120 volts, this is a truly unique breed of generator. High power output, continuous hands-free operation, and a compact portable design are a few of the features that make the Power Box the only generator in its class. 20 watts of electricity is enough to charge almost any portable electronic device directly, but in addition it can be used to charge a 12V battery.  These batteries are a great way to store power and, with an inverter, can be used to run larger appliances and electronic instruments than the Power Box can charge directly.
The first pedal power generator of its kind, the Power Box enables anyone to generate electricity and get some exercise in the process!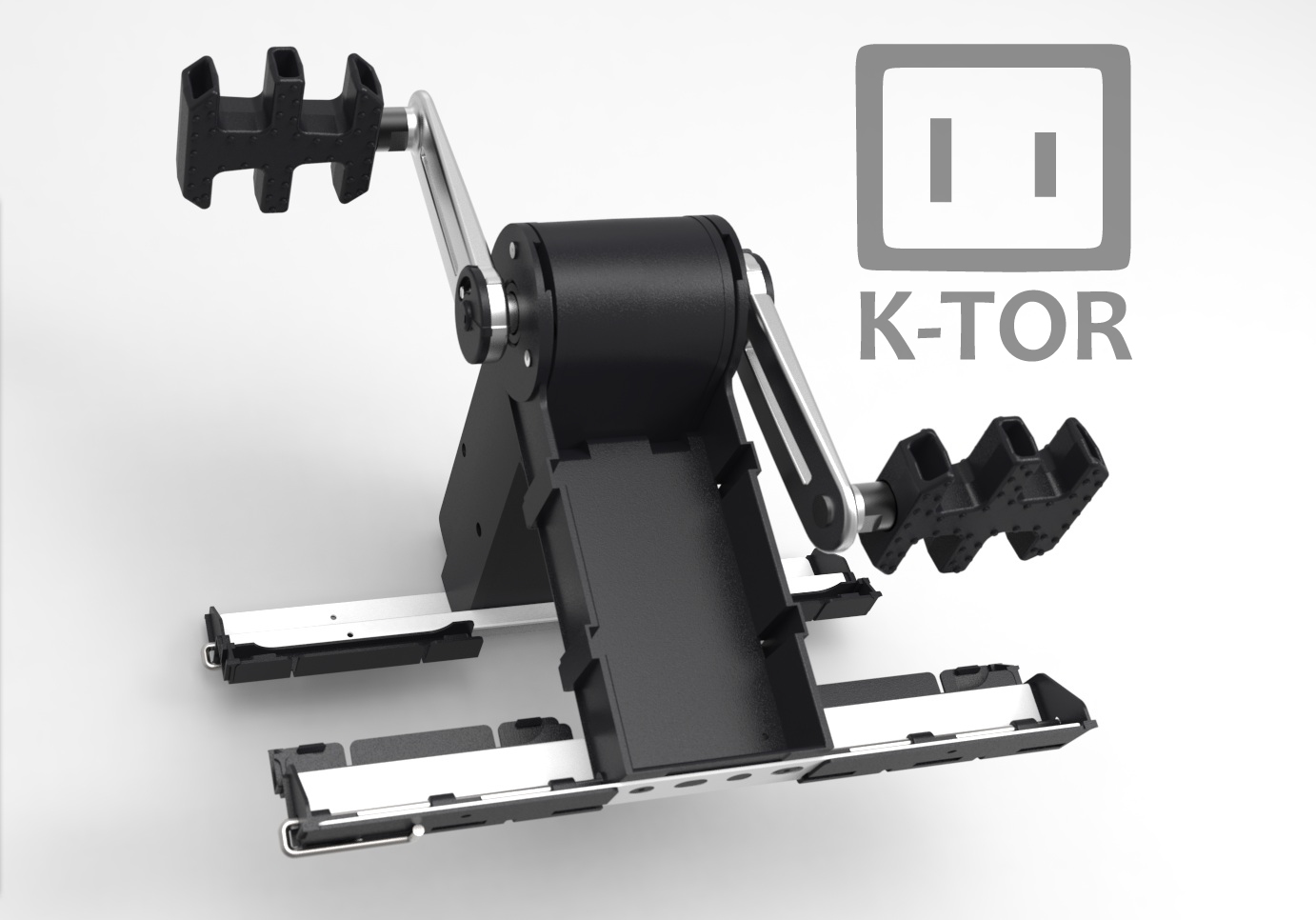 The fold-able feet have holes designed for permanent and semi-permanent mounting to the surface of your choice.  When it comes time to put the Power Box in a pack or luggage, everything neatly folds up into the size of a shoebox.  Weighing in at less than 5 lbs (2Kg) this green energy generator can go wherever you take it.
The Power box will be available in April, 2012 from www.k-tor.com and ships worldwide.
We have a list of customers interested in being notified when the Power Box is available for purchase.  To add yourself to the list please email moc.r1516701629ot-k@1516701629ofni1516701629.