Excitement and anticipation are building as we approach the release of our pedal power generator, the Power Box.  Questions and inquiries have been flooding in and we've been working hard to make this product the best it can be.
The Power Box was recently featured in a German publication called Move, a magazine from BCD Travel Deutschland. BCD Travel is a provider of global corporate travel management services.  Based in the Netherlands, BCD Travel has over 10,000 employees and operate in more than 90 countries world wide.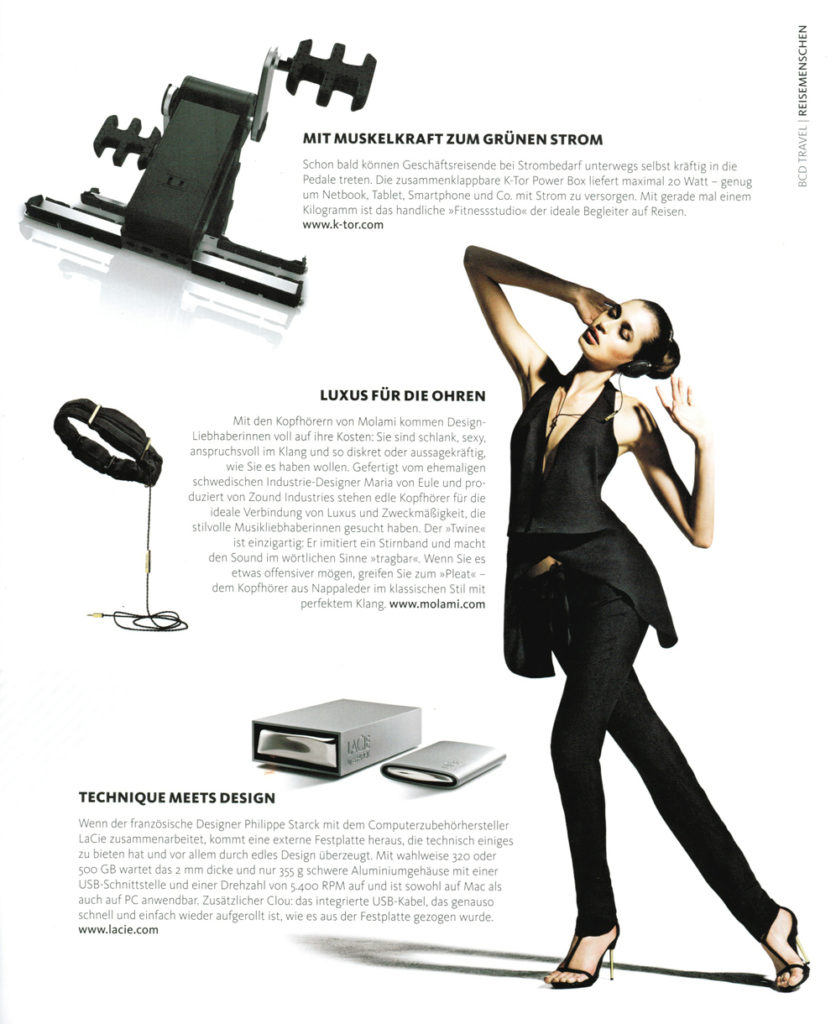 Media outlets looking to cover out products should contact us and request a copy of our media kit.
Stay tuned for an official Power Box update later this week!